Table of Contents
Saturday and Sunday, February 11-12th 2017 both days from 09:00 to 18:00
NB: THIS WORKSHOP WAS FULLY BOOKED, BUT YOU CAN CURRENTLY SIGN UP FOR THE 2021 WORKSHOP
HERE: Workshop 2021
A two-day workshop over the course of a full weekend, 18 hours with hands on work and talk about portrait photography, backed by the necessary technical information in a practical context. The workshop will take place in my 400+ sqm photo studio in Copenhagen NV.
During this workshop, we will cover a wide range of topics like:
The technical aspects of lighting portraits

Using a wide variety of lighting setups and modifyers
Natural light alternatives (in studio, simulating natural light)

Pro gear and cheaper alternatives (the final image is key, not how we got there)
"Posing" a portrait
Composition and framing
The personal nature of portrait photography

The psychology of portrait photography
How to make people relax in front of your camera
How to build a story in a portrait, with light, shadows and posing

The business-end of making money as a portrait photographer.
Demonstration of a full workflow and post-editing of a couple of portraits.
Image critique and comments on portraits shot by participants during the workshop
Participants will be leaving with some very strong portraits of hired models, that can be used for your portfolio and a set of skills, that help build your momentum in portrait photography.
There will only be room for 10 participants, we will be working in two separate studios with a multitude of different lighting setups, that will be changed throughout the workshop (which means you get to shoot a LOT), both in a small space environment and a full blown studio.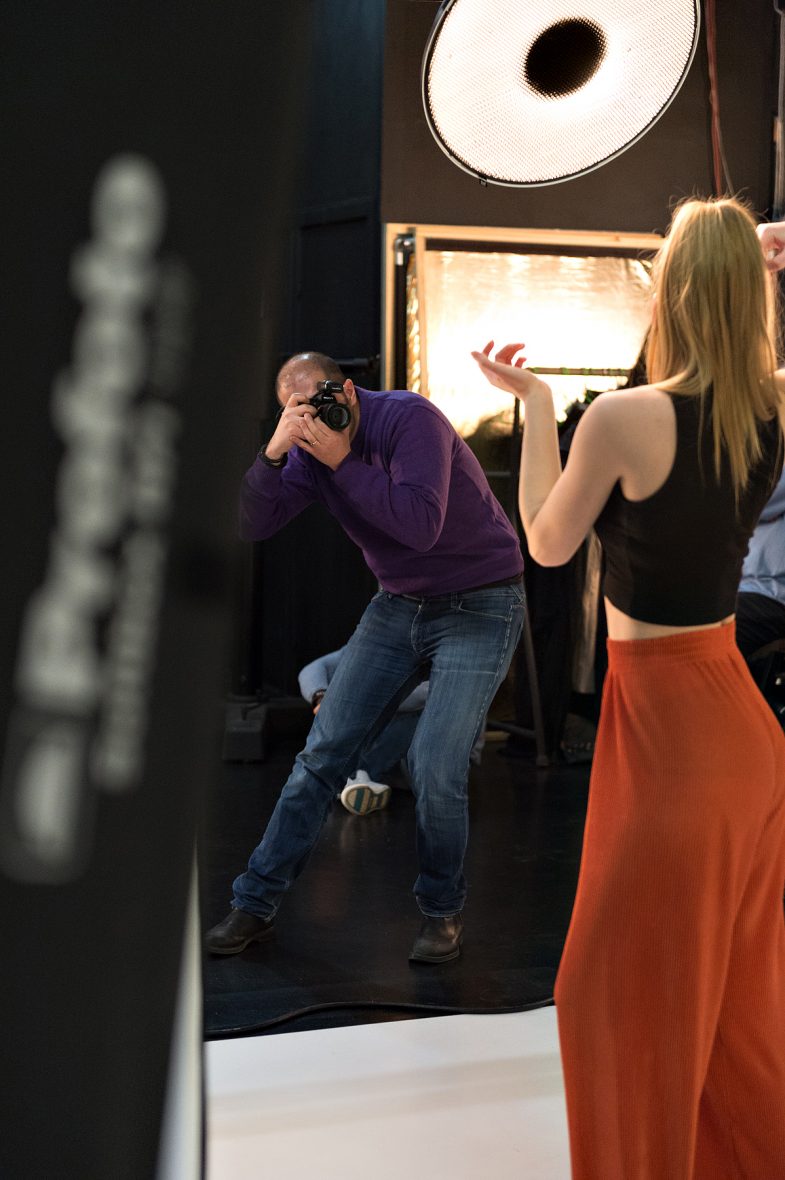 The workshop will be conducted in English (If you are not fluent in English, I will be translating to Danish as needed).
The workshop doesn't end after the two days. As a participant you will be invited to join a private group on Facebook, where I will encourage the participants to continue sharing images and to ask additional questions in the weeks and months following the workshop. My intention is not just to fill your heads with information, I would like to continue encouraging you to use the skills you will acquire during the workshop going forward, and apply the techniques you have been taught.
It is important to me, not just to fill the heads of the participants, but also to ensure – in a very practical sense – that the participants come away with a set of skills, that will allow them to begin or continue to build a business. With images that sell. A tightly packed program for 18 hours that is intended to make you a better portrait photographer.
At the workshop you will also receive a small booklet, with lots of notes and a number of practical and easy to use lighting diagrams, that you can use as reference after the workshop for practice or portrait sessions as you please.
Continue reading about the agenda for day 1 or jump directly to Sign up!