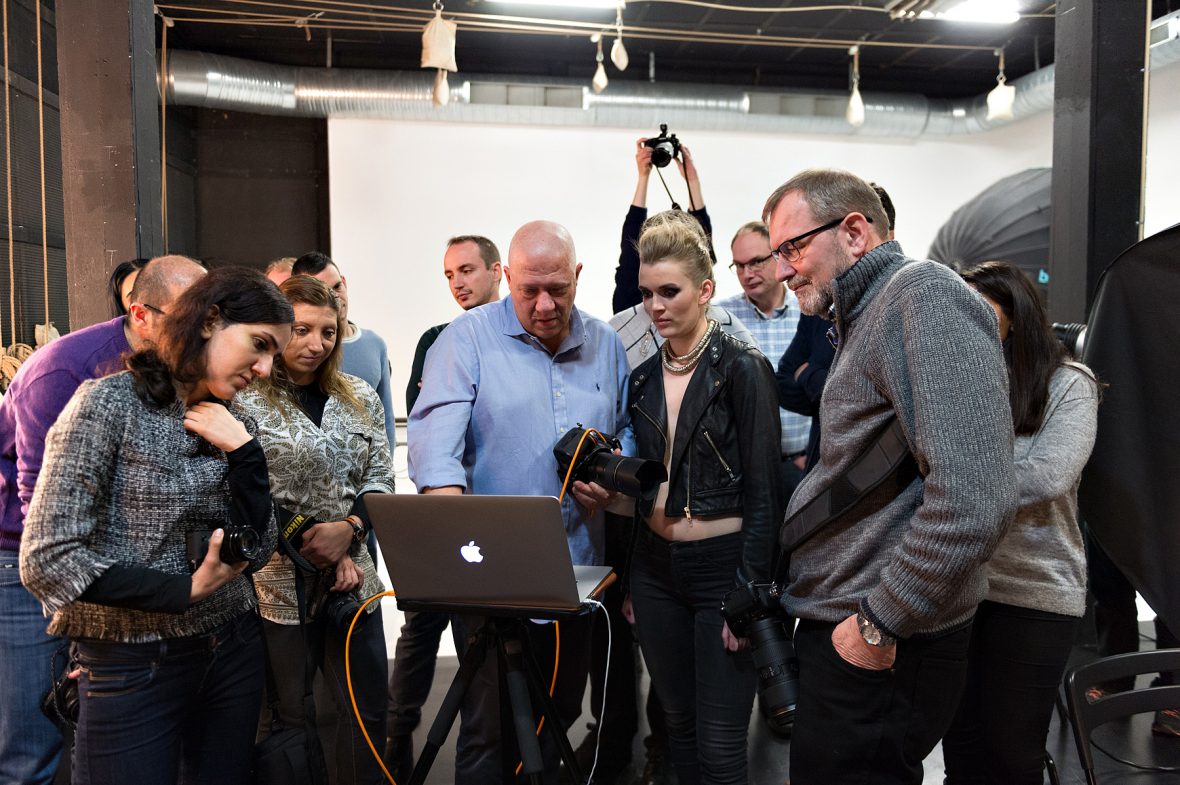 Please note: These pages (as are all my pages about workshops) are in English, simply because some of the attendees at my workshops often are english-speaking. However, the workshop will be conducted in Danish as well as English. I am fluent in both languages and will be translating as needed.
Workshop: In-depth Portrait Photography II (2024)
is CURRENTLY OPEN FOR REGISTRATION

A few times a year, I spend time preparing and sharing my thoughts and experience with photography on a variety of topics. These 'sessions' are free and not really workshops per say, some are lectures that I give in amateur- or enthusiast photography clubs, once a year I lead a Photowalk in Copenhagen with more than 60 attendees, and sometimes I simply post what I am doing on my Facebook profile and invite people to join me. Most of these sessions, lectures and the yearly photowalk, are announced through my Facebook profile, mailing list or in groups on Facebook that I manage, created for previous attendees at these sessions or workshops.
If you would like to stay informed about these free sessions, subscribe to my mailing list (in danish), or follow med on Facebook (be sure to activate "notifications" when following me or it is unlikely that you will be informed by Facebook)
In addition I schedule one workshop a year, where I really go in depth with a specifik topic. These workshops are not free, as I place considerable effort into creating a unik learning experience for the people attending these workshops, book professional models, and make sure, each attendee leaves inspired and with a clear roadmap towards improving their skills within that specific topic.
---
"HUGE thank you Henrik for this unique and game-changing experience. This 1-day workshop has given me material for years to practice, something I haven't gotten from the books and tutorials Ive read and seen for the past few years." (Danny Todorov)
---
My workshops are not for absolute beginners, and it is expected that attendees have a good working knowledge of their camera basics. On should be able to manually set aperture, shutter and ISO on the camera that is brought to the workshops, and preferably have a reasonable understanding of, what changing any of these settings will do for your images.
My next workshop will be a two-day workshop on In-depth on Portrait Photography. It will be held at a yet undecided weekend in 2022 in my studio. When I last announced this workshop, all ten participant seats were spoken for within just a few hours. However… if you are still interested, read about the workshop and fill out the form, and you will be placed on the waiting list for the workshop.
---
"Thanks a lot Henrik for putting so much effort in this class and most of all: Letting me feel the passion and love you have for photography and thus inspiring me to (once again) shoot more to get better. I'd call that a 100% success for the workshop." (Alex Albl)
---
Here is a short video from my last workshop in February 2017:
---
And here is a short video from my previous workshop in February 2016:
---
"Thank you so much for the awesome workshop, and for this great opportunity! It was loads of fun, and super insightful." (Reef Fakhoury)
---
Workshop 2024: In-depth Portrait Photography II
is CURRENTLY OPEN FOR REGISTRATION
You can read more about my previous "Workshop 2016: Studio Photography for beginners" here.